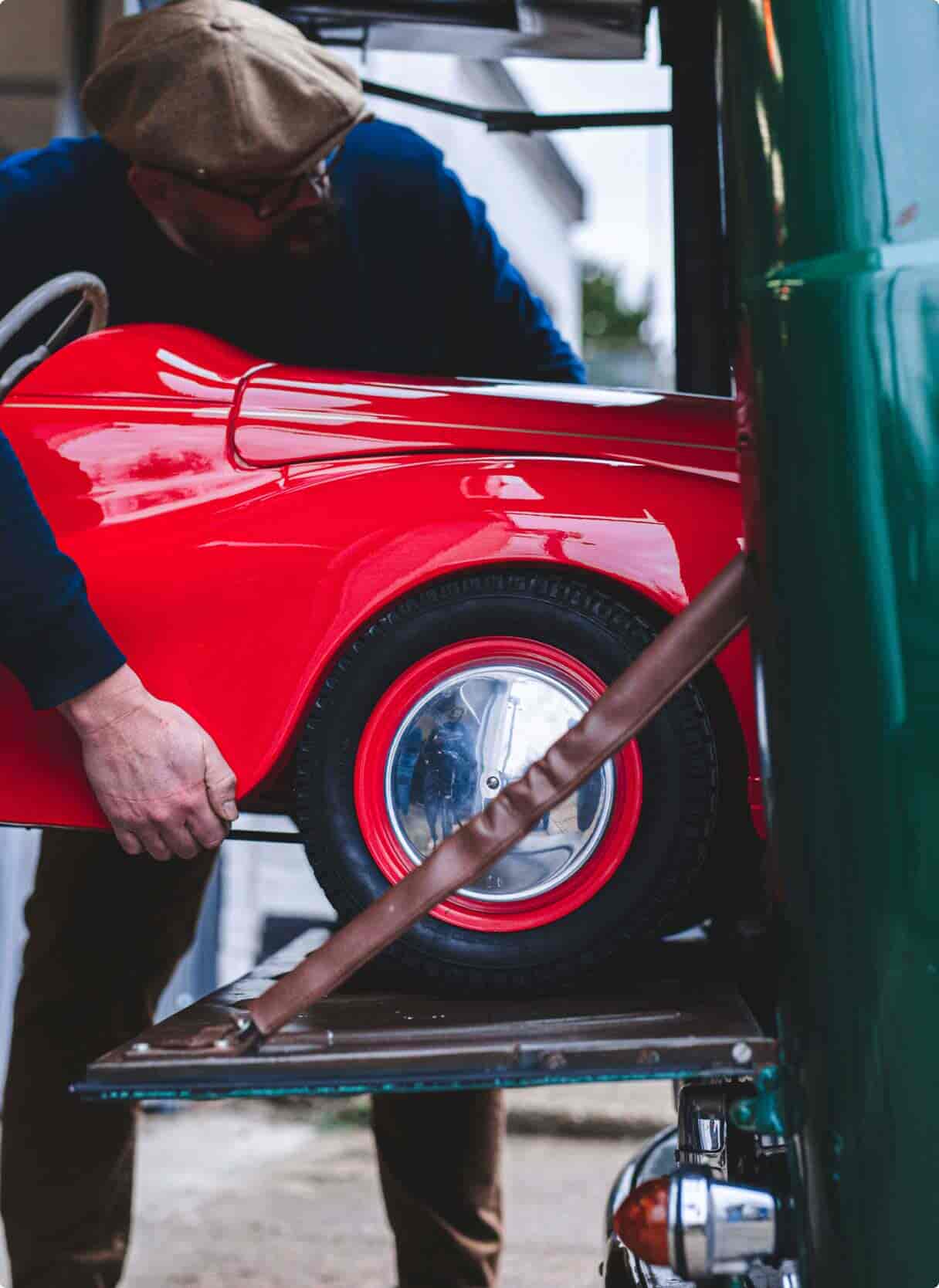 Delivery Information
These are the standard delivery details for Austin Pedal Cars. Please read these carefully as they contain all the information regarding our delivery policy. If there are any queries regarding this policy then please get in touch with us by using our contact page.
We ship globally, using reliable door to door courier services. Please contact us to discuss delivery options for both UK and international orders.
Shipping & Handling Charges
Parts, Accessories & Merchandise
| | | |
| --- | --- | --- |
| Shipping to Mainland UK | Under £100 | Over £100 |
| Standard (3-5 working days) | £5.95 | Free |
| Next working day | £7.95 | £5.95 |
Pedal Cars
If you would like a quote for delivery before you place your order then please contact us either by email or telephone.
Processing your order
If we receive your order before 12.00 mid-day Monday to Friday, we try our utmost to process it that day. There are two exceptions to this; for orders processed on Friday mornings, delivery will take place the following week (excluding Bank Holidays). All orders placed after mid-day on a weekday will not be processed until the following working day. Orders processed on a weekend day will be processed the next working day.
If you order an item that is temporarily out of stock, clearly it will not be processed within 24 hours. In these instances we will inform you as soon as possible that the item is not in stock and advise the date we expect it to be back in stock or, we will suggest a suitable alternative item that is in stock. If the item will not be back in stock at a time that suits you, you are always at liberty to cancel your order for a full refund. If you wish to discuss your order with one of our Website Representatives at any time please call us and we will be happy to assist you.
Deliveries
DPD
We use DPD to deliver the majority of our parcels. As part of the service we can give you tracking information, and if you wish you can provide us with a mobile phone number and DPD will send you a text on the morning of delivery giving you an estimated time of arrival. There is no extra charge for this service. We cannot send all of our parcels by DPD - if the parcel is over 1 metres long or over 30kg it has to be sent by Tuffnells who do not offer tracking. We will notify you who will be delivering your parcel.
You can track your DPD parcel using the consignment number that will be included within the shippment email that is sent to you at dpd.co.uk
DHL
We also use DHL for larger or over length items. DHL will also send you a text or email with a timmed delivery window and you can track your parcel at track.dhlparcel.co.uk using the consignement number given to you in our shippement email.
Please note that if you request your parcel to be 'left in a safe place/location' or 'leave with a neighbour' we cannot be liable for any parcels that are delivered to the 'wrong' location. Please contact DHL directly to resolve any problems.