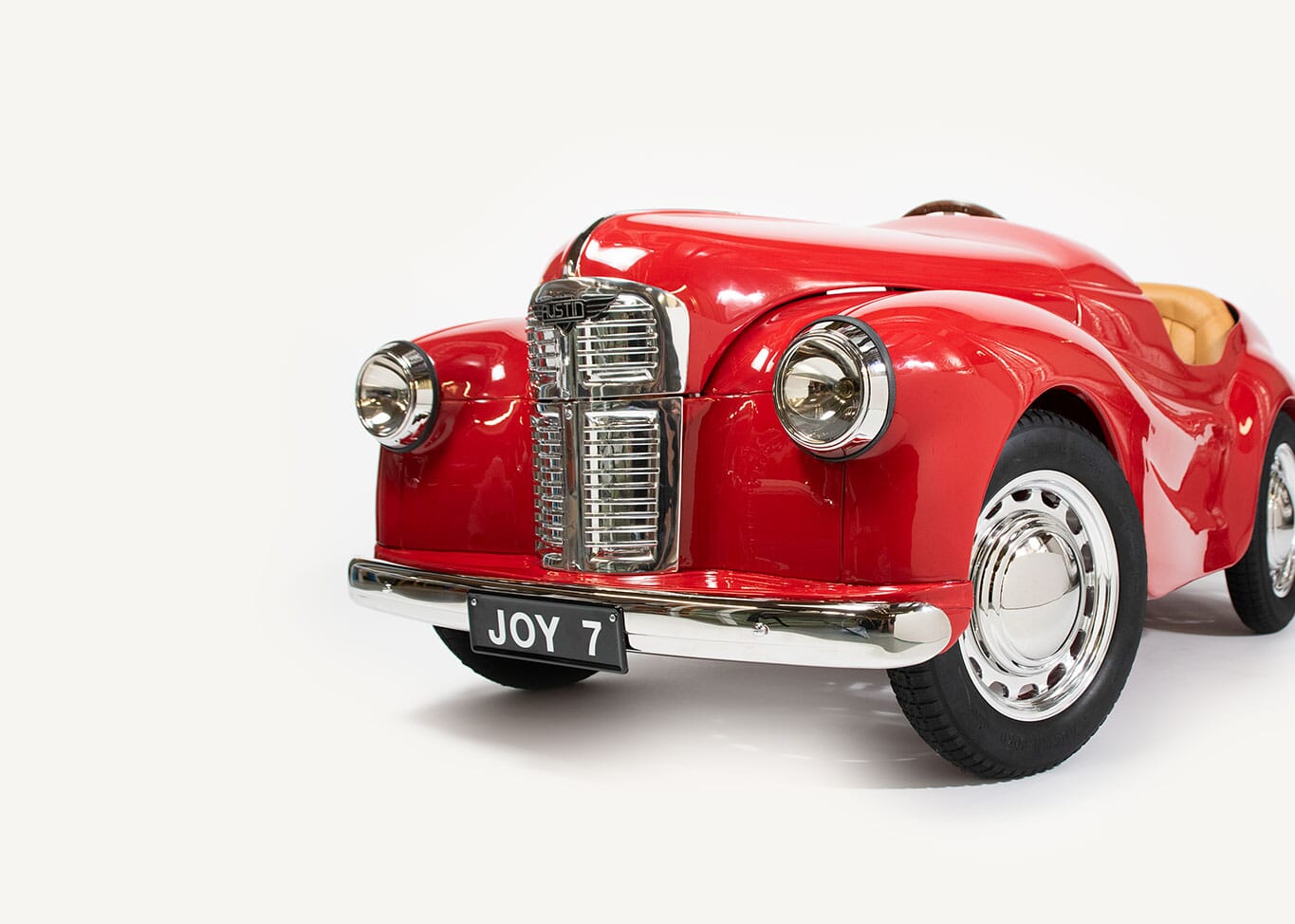 The J40 Continuation
The first new Austin pedal car in over 50 years
Austin Pedal Cars presents our brand new J40 Continuation - an exquisite interpretation of the much-loved classic J40 pedal car, brought back to life by combining modern technology with traditional principles.
Designed over many years, to automotive tolerances, the new Austin pedal car offers traditional style with the latest in technology to create the world's finest pedal car.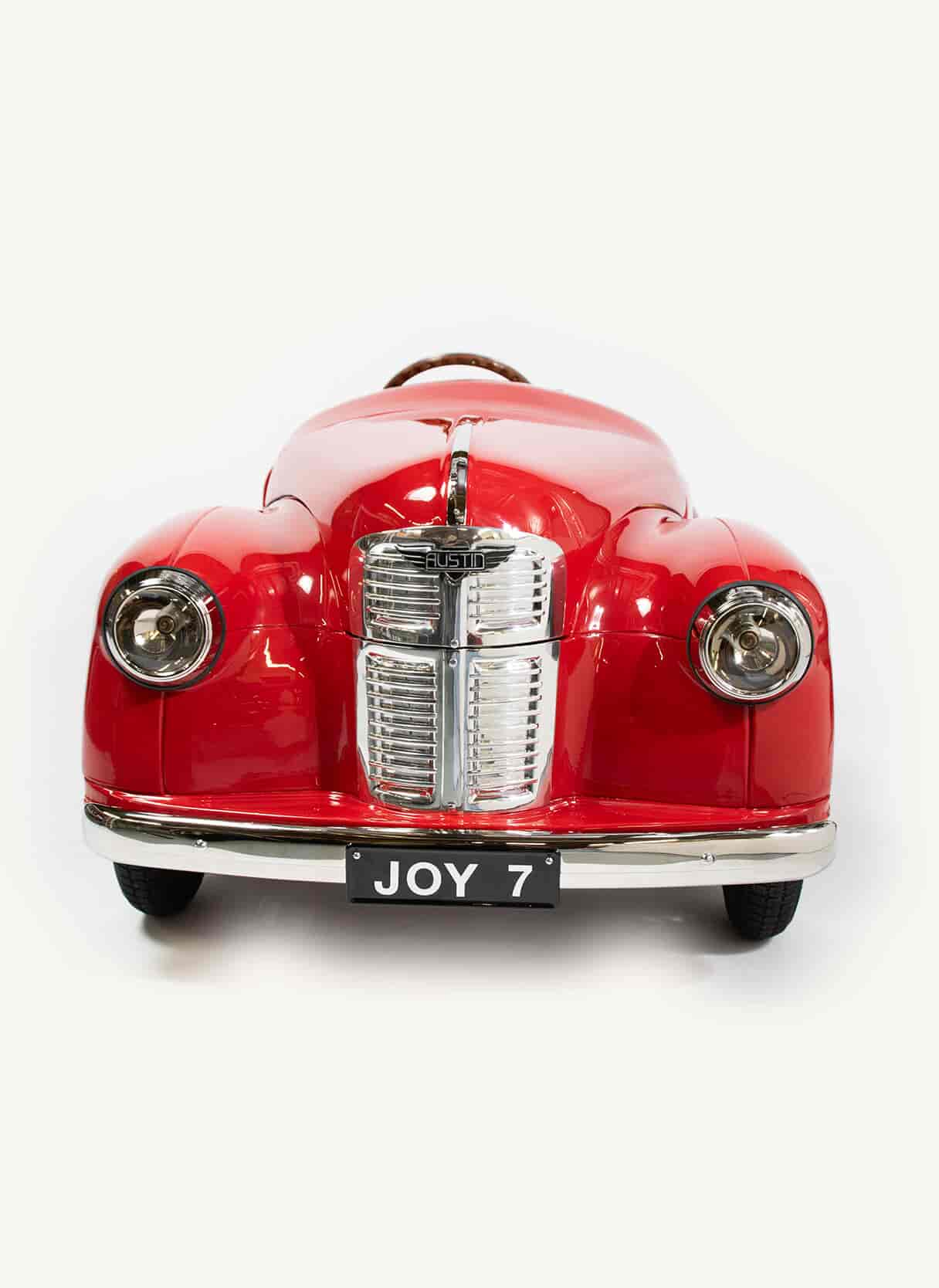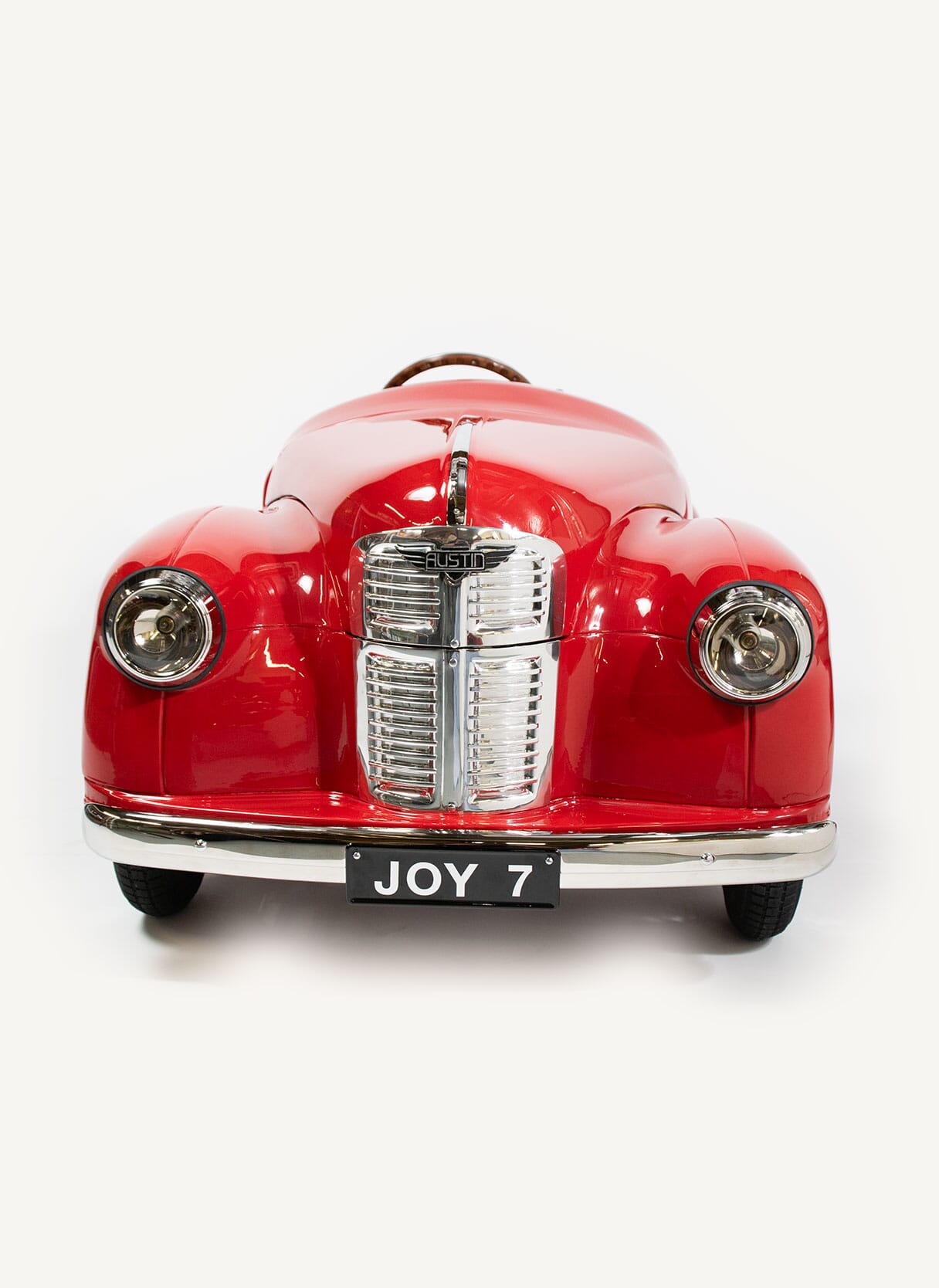 The story continues with
The Legacy Edition
The Legacy Edition is the first Austin Continuation model, a beautifully specified, limited edition car with a number of exclusive elements including its gleaming Ensign Red paintwork, an exact match to the original colour offered in the 1940s.
A brand new lightweight pedal and steering system improves driveability and durability. CNC machined billet aluminium parts, super-smooth bearings and precision made components highlight Austin's comprehensive approach to design and engineering.
Traditional Interior
Traditional looks and styling
The interior is traditionally styled using the finest leather, stitched and shaped by hand. The wooden rim steering wheel is complemented perfectly by the similarly prepared hand brake lever and a fully functioning electronic dash display sits centre stage before the driver.
THE J40 CONTINUATION
Perfectly formed, in a range of options
All Continuation cars are offered in a range of bespoke colours. Perfectly formed bumpers come complete with over-riders. A hand fabricated grill is finished with a 'flying A' Austin bonnet badge and a chrome bonnet strip, boot handle and steering wheel mounted horn push completes the look.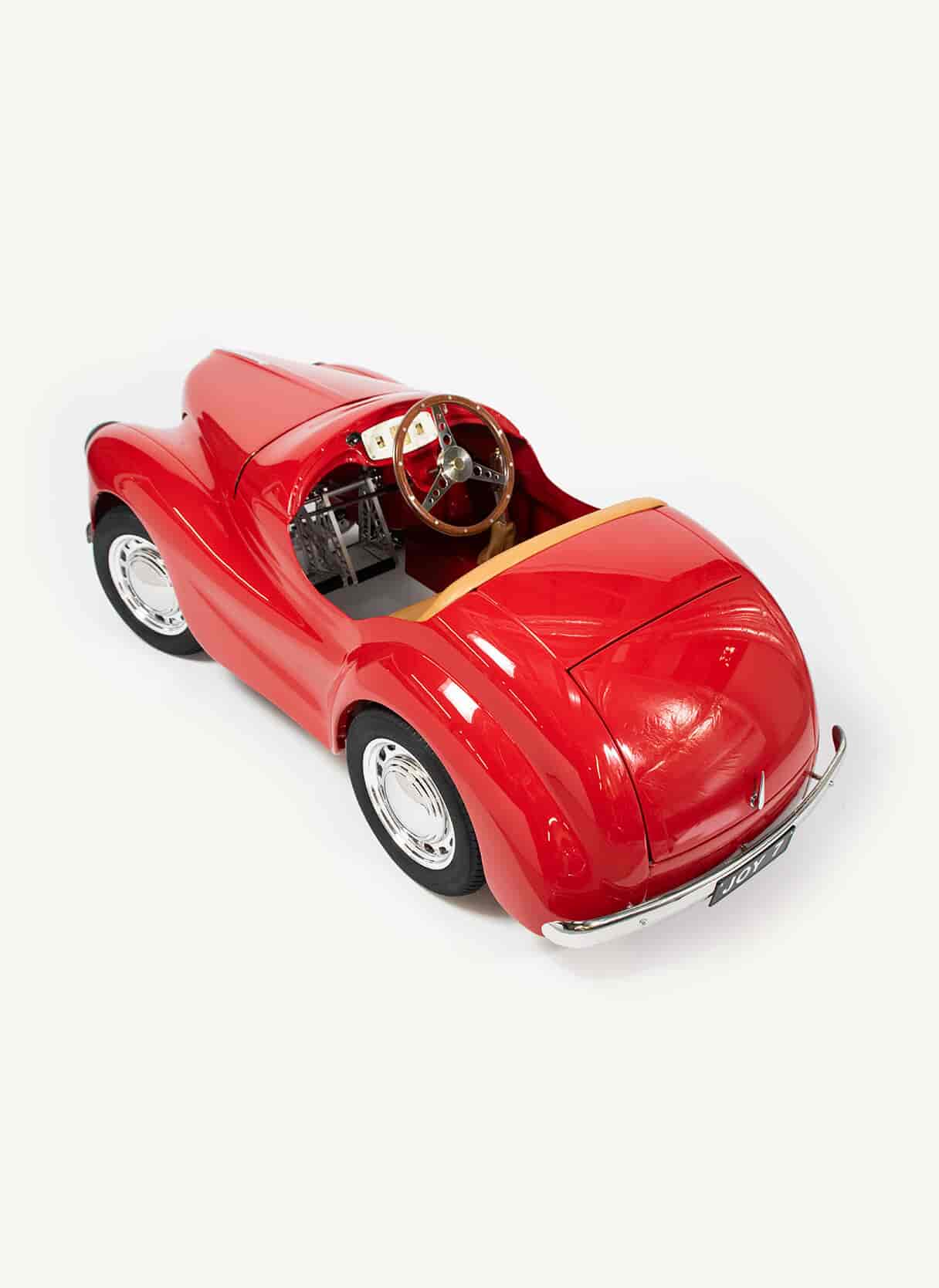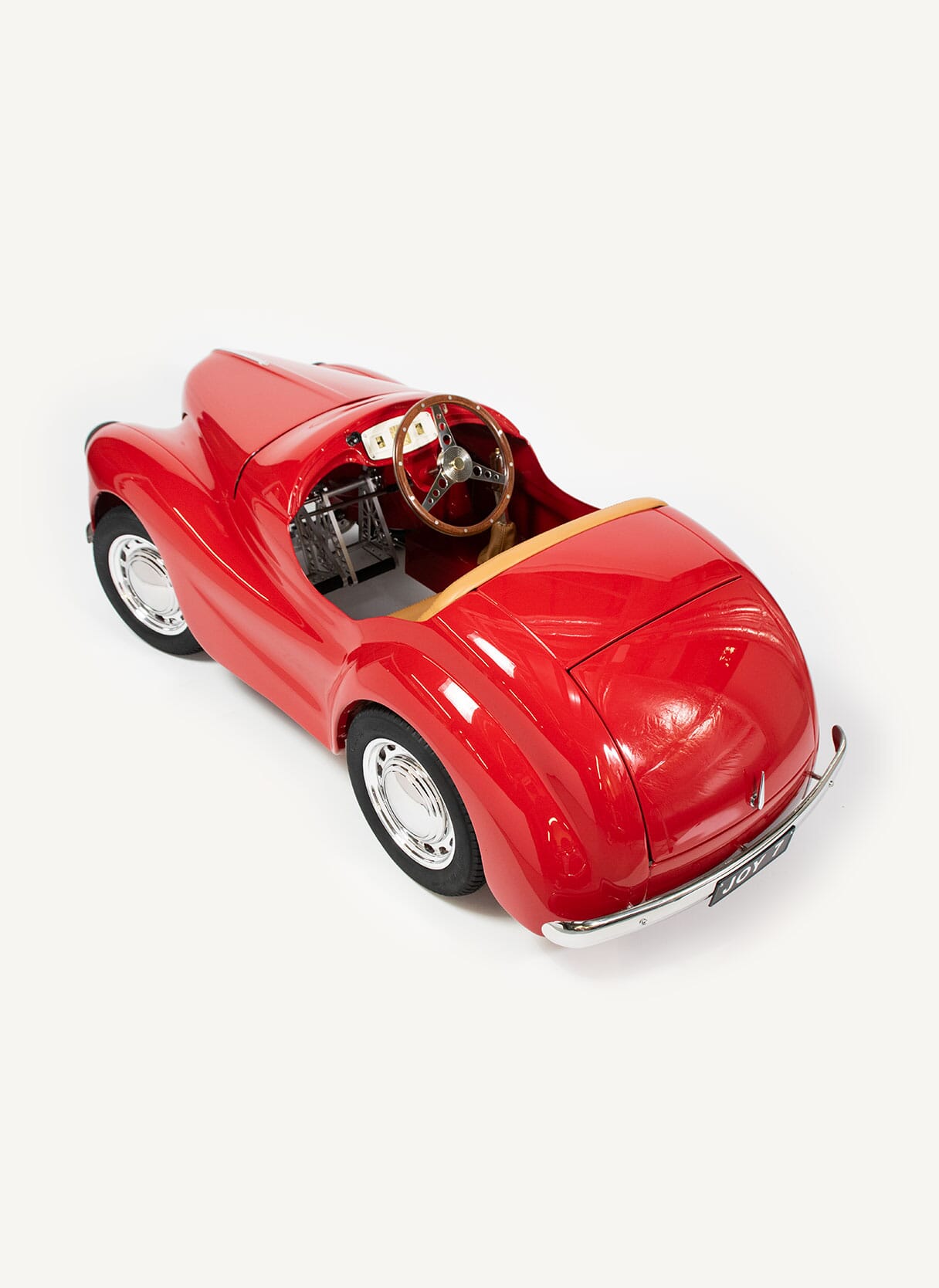 Limited Edition
Exclusive Ownership
Just 49 Legacy Edition cars will be created, a number chosen to celebrate the opening of the original Austin Pedal Cars factory in 1949, a landmark moment in automotive and cultural history.
The Austin Pedal Cars Legacy Edition Continuation Car.
A joy to pedal. A joy to admire. A joy to own.
Stunning Features
A classic look, with beautifully designed features
The classic-look dashboard has been suitably updated, too. A digital Smiths dash houses triple magnolia gauges featuring a fully-functional GPS speedo, fuel gauge showing remaining battery power (for headlights and horn) and an analogue clock.
A single cable-operated handbrake works with a brand-new, rear-axle mounted disc brake which replaces the drum brakes fitted to the classic model.
Austin designed; new style billet aluminium wheels are fitted with removable chromed hub caps featuring a central brass Austin badge. Austin balloon style tyre with an inflatable inner tube.
Rechargeable 12V electrics power the dashboard, a programable horn with personalised sounds and switchable headlights with LED bulbs.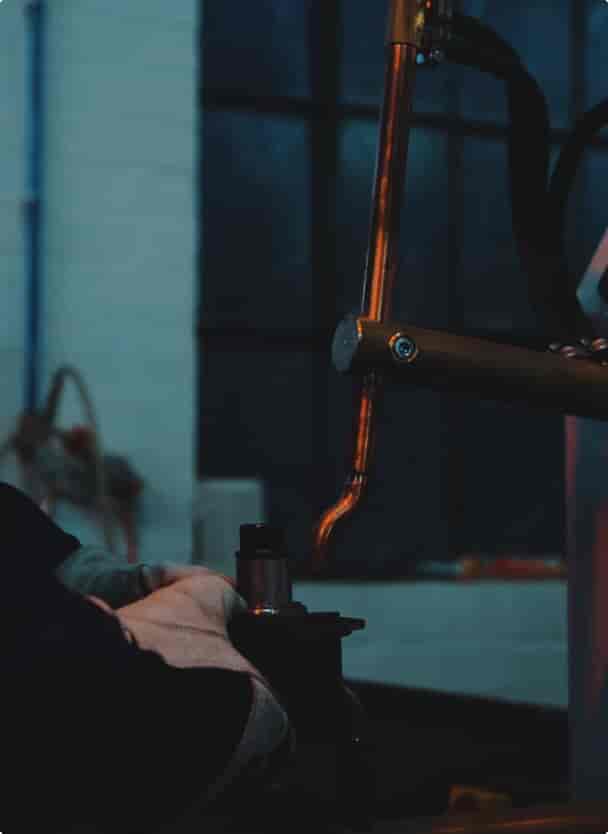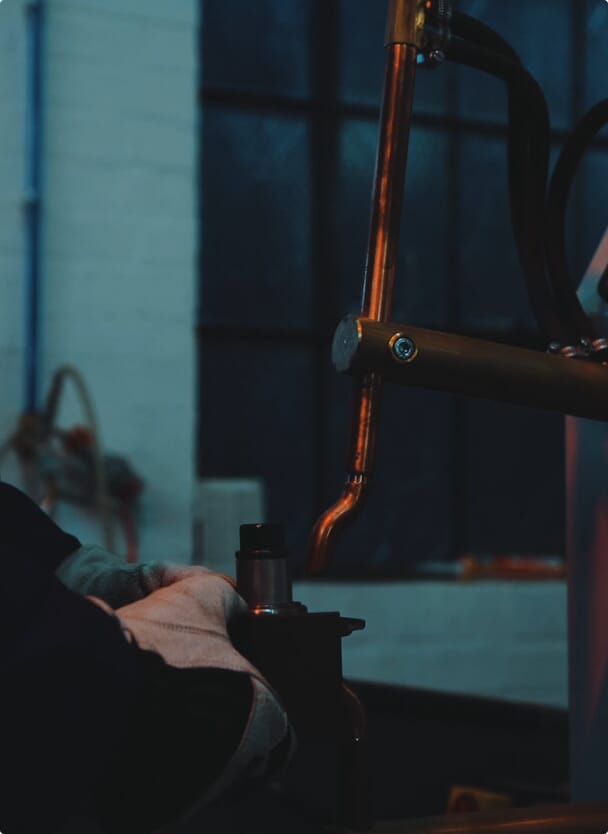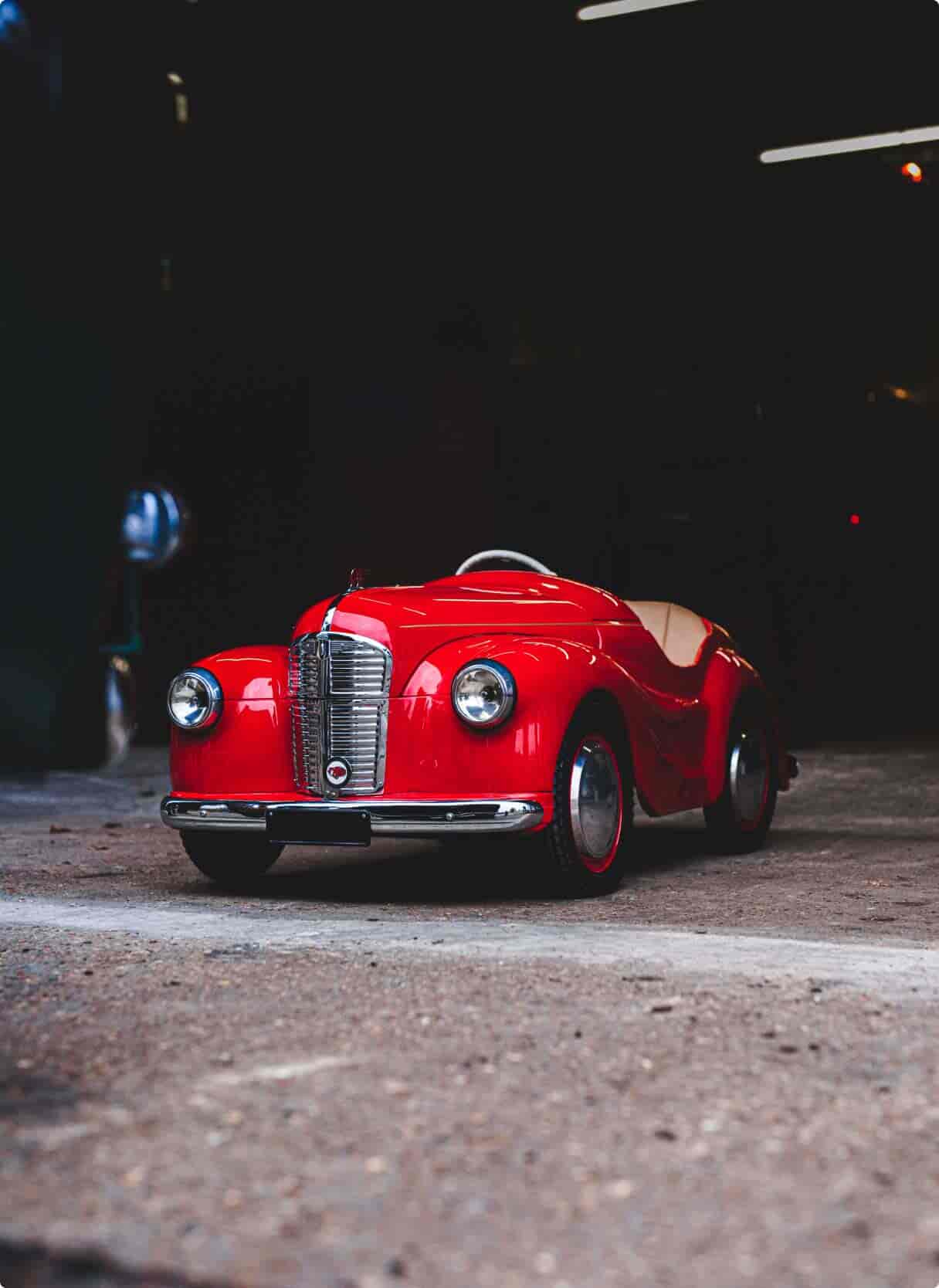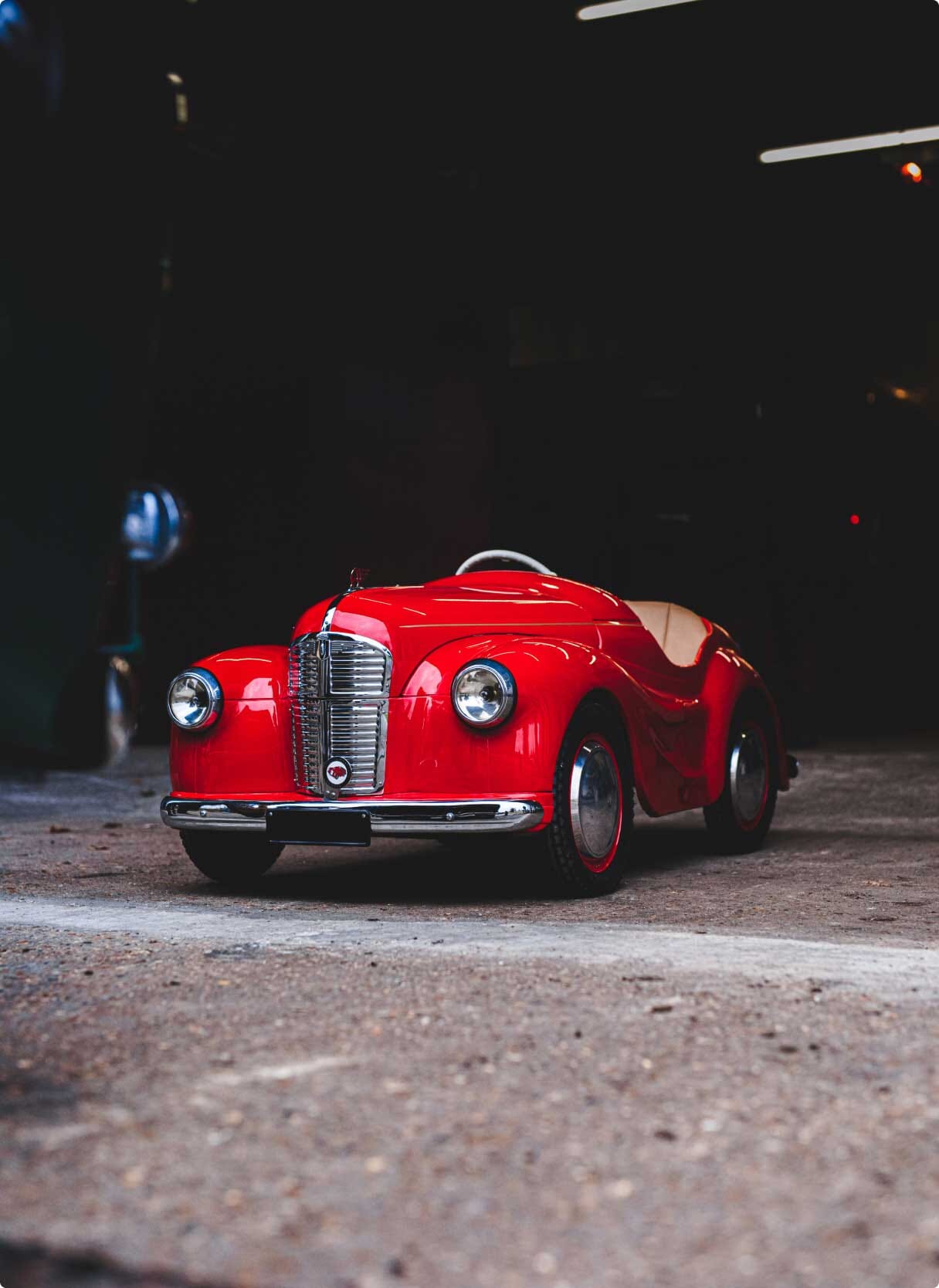 Additional Features
Every detail perfected
An opening bonnet revealing a dummy engine with removable rocker cover and spark plugs.
An opening boot with generous storage space and access to rechargeable battery port.
Austin designed and made Rack & Pinion steering for super smooth turns that will last a life time.
Removable road wheels and tyres.
Tool kit including wheel nut wrench, hub cap lever, tyre levers and spark plug spanner.
Car care and cleaning kit.